CHAKO creates awareness about the waste problem on the island among tourists and the local community.
CHAKO invites craft workers to the workshop where they become familiar with the meaning of upcycling, learn about target groups and the various products existing in the marketplace.
Through co-creative design thinking workshops, artisan craft workers in Zanzibar are stimulated and encouraged to independently create upcycled, hip products. This stimulates social and economic empowerment whilst promoting sustainability.

By collaborating with different partners on the island, a bigger platform is created for artisan craft producers in Zanzibar using waste material. Through awareness campaigns, local
Zanzibari are encouraged to create up-cycled products as well.
CHAKO collects empty bottles and plastic at hotels, resorts, restaurants and dumping places. So the concept of recycling is íntroduced in the day-to-day life for local Zanzibari.
CHAKO products are made of recycled materials.
Not only does this create something beautiful out of waste, it shows our local community to learn to recycle themselves.
CHAKO encourages learning by teaching & guiding local artisan craft producers to be creative and artistic without any limitations.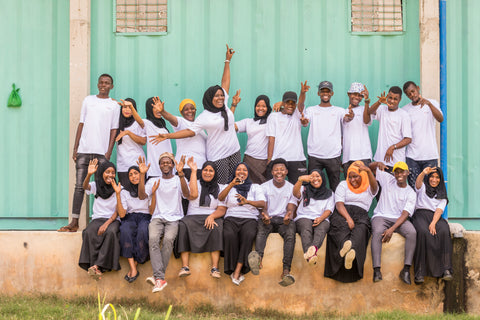 CHAKO increases economic opportunity by enabling local artisan craft producers to expand their product ranges, establish networks and connect with you.