CHAKO is a social enterprise operating from Mndo, Zanzibar
We started in 2010 in a small workplace in the boutique of Zenji Hotel. Local woman created products from recycled waste. As it grew, the need arose for a bigger place to accommodate more products, giving birth to CHAKO!
Our mission is to increase economic opportunity in the island Zanzibar by enabling artisan craft producers in Zanzibar to expand their product ranges, establish networks and connect with broader markets.
We initial worked according the "Tourist2Tourist" concept, meaning we make souvenirs for tourists from the waste that tourists directly produce. This offers tourists a way to reduce their negative impact on the island with a positive approach; by buying original, innovative souvenirs for friends & family.
Nowadays, our products do not only reach tourists, but also other people around the globe.
CHAKO encourages learning by doing and encourages local artisan craft producers, mostly women, to be creative and artistic without any limitations.
CHAKO is Upcycled & Uplifted!
Upcycled Bottles
Every bottle is unique. So is our up-cycled interior.
The in Zanzibar collected bottles turn out in a new unique product.
Beautiful designed jars, lamps, T-lights & drinking glasses.
Available in different shades of green & transparent, sometimes enriched with -carved- wood.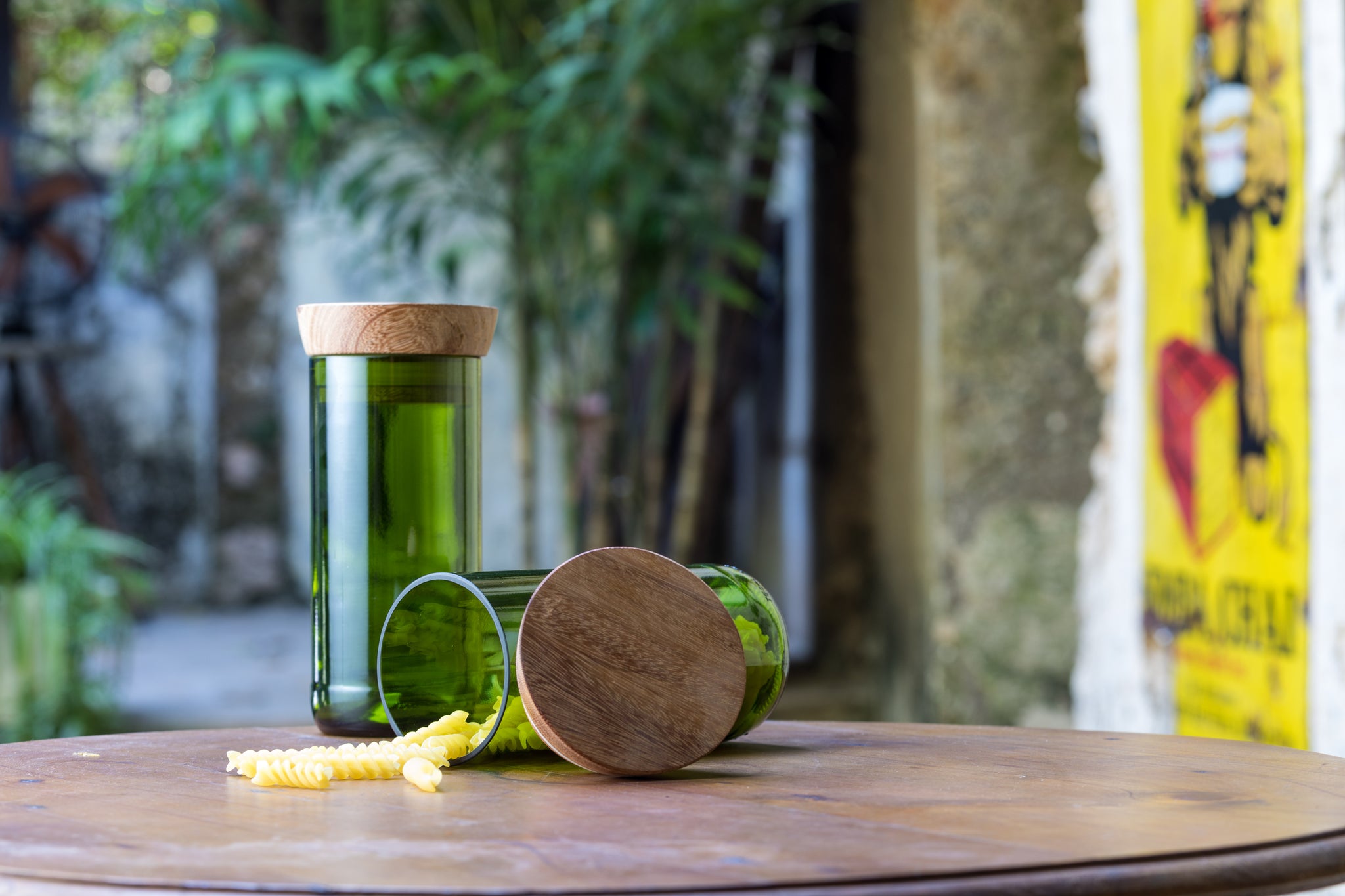 Preserving traditionel carving skills
On the job training creates awareness and a future perspective for the CHAKO artisans. Training and learning from each other in a safe and family athmosphere makes our workshop unique.
Fair Trade
CHAKO is a proudly guaranteed member of the World Fair Trade Organisation since 2018.

The first company in Zanzibar!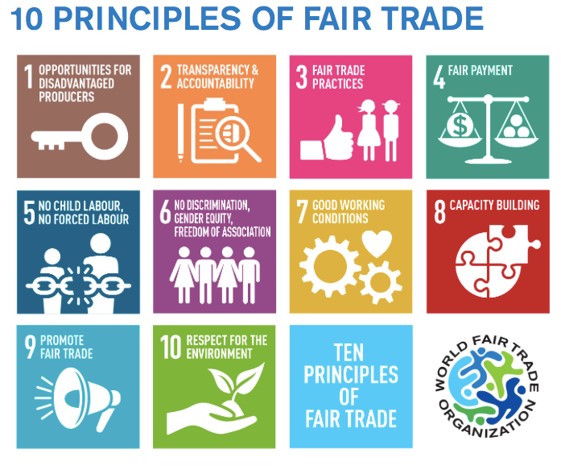 Empowerment of women & unemployed youth
CHAKO focuss on creating knowledge and awareness. This is especially important for those who do not have easy acces to it in their daily life. With more than 60% of female artisans, CHAKO focusses on female empowerment.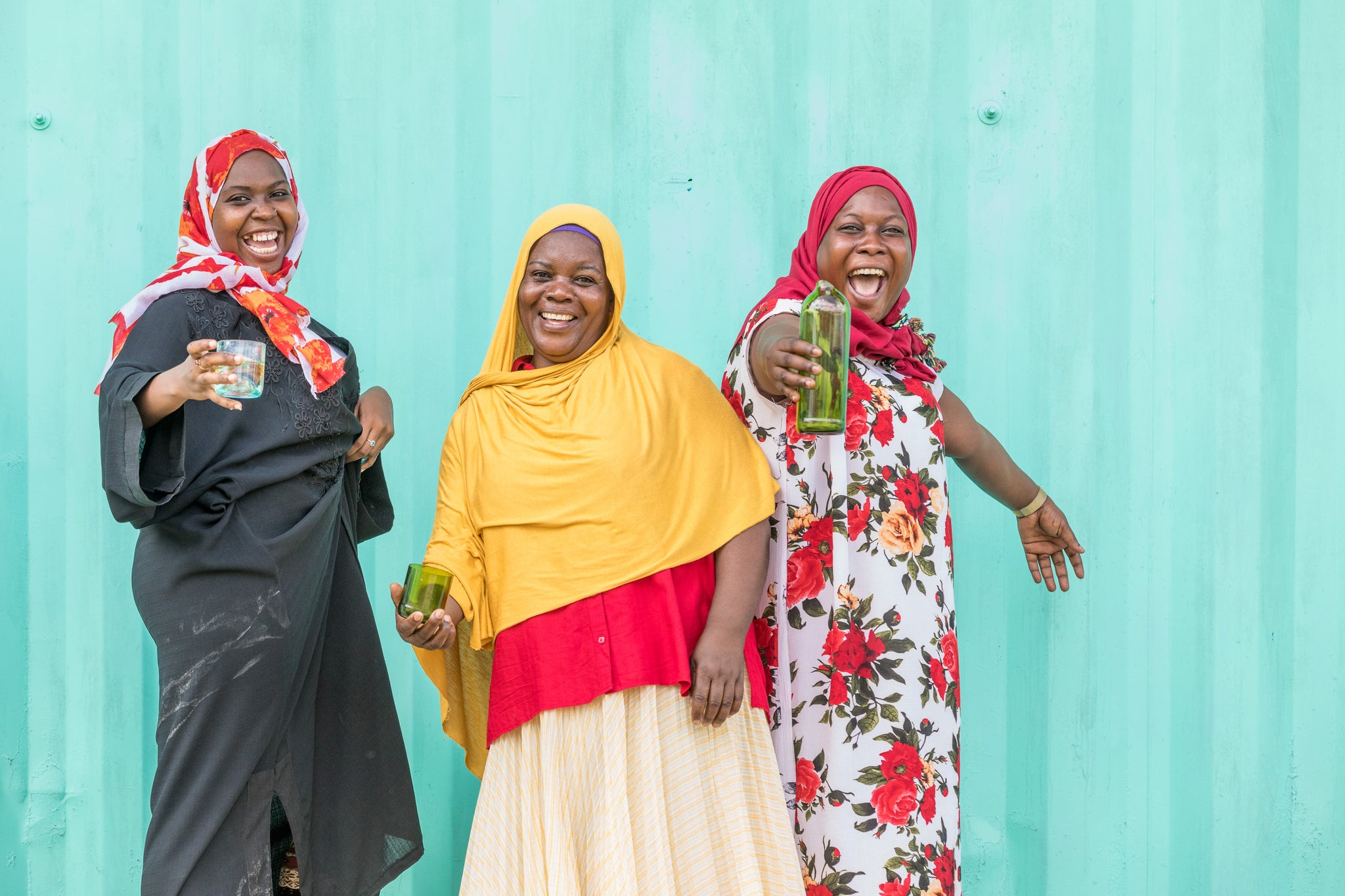 Other products (for now) only available in Tanzania:
Upcycled rice-, flour- & cement bags
Our Beach/shopper bags are made out of old rice-, flour- & cement bags, which often end up in the landscape or in the oceans.

These 'waste' not only pollute the land and our oceans; they are also a deadly source for fish and turtles that get caught in them. We have addressed this problem by reusing the old rice bags in our beach bags. The bags can be worn inside out due to the individual design of the rice bag and the dhow sail. By creating beautiful bags we are able to breathe new life into what otherwise will remain as waste.
Tables & Floors
Made out of broken bottles and leftover glass.

Mixed with concrete the broken pieces of glass create a stunning up cycled terrazzo surface.
CHAKO works constantly on becoming a zero waste workplace. This development contribues to this aim.
Upcycled print material
CHAKO creates different designs of paper bead curtains. The beads are made out of old paper.